Bharat Ratna for MS Dhoni why ?
Bharat Ratna For MS Dhoni why? There is no one on the planet who does not know about Cricket, as many like this game. In fact, everyone is familiar with the Legend of Cricket i.e.MS Dhoni or Mahendra Singh Dhoni. He is the most beloved one among his friends who usually calls him MAHI.
When we talk about him, he is the one who is the most respected Cricketer all over the world. Talking about his hometown, he belongs to Ranchi, Jharkhand. He was born on 7 July 1991.Dhoni was an ambitious person during his teenage years and he made his dream come true by continually struggling through years.
He followed his idol, Sachin Tendulkar and he is an idol for many today. He recognizes as the coolest captain India ever had. His hard-working spirit finally landed him in the world of Cricket. Let's have a look at some of the Achievements of MS Dhoni. So these are the reason where Bharat Ratna for MS Dhoni.
Here are the some reason why MS Dhoni Deserved A Bharat Ratna
Achievements Of MS Dhoni
ICC World cup Twenty20 in 2007 –
He was nominated as a captain of India for the very first time in ICC World cup 2007 and he won that world cup for his team.
ICC World Cup in 2011 –
At first his destiny was not with him in the tournament but later on, he played well for India and won this award and fulfill the dream of Master Blaster "Sachin Tendulkar".
Asia cup victory in 2010 & 2016 –
Another achievement he gained by winning Asia cup in the year of 2010 and 2016.
ICC Champions Trophy in 2013 –
This Champion's trophy held in England and it was the 3rd time that MS Dhoni made the whole of India proud.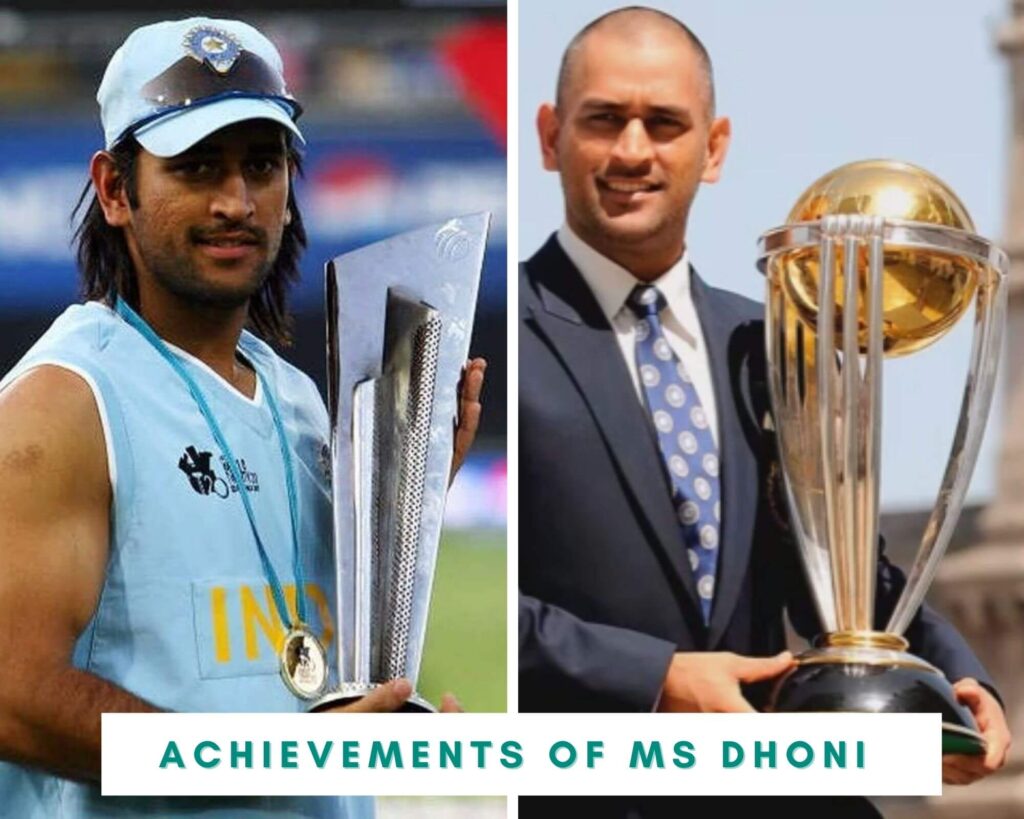 Some of the awards achieved by MS Dhoni :
1. He received the Padma Bhushan award on the 7th anniversary of the world cup.
2. He received The Rajiv Gandhi Khel Ratna award in 2007.
3. He received The Padma Shri, India's fourth-highest civilian honor, in 2009.
4. He received the LG People's Choice Award in 2013.
5. Even a biopic M.S. Dhoni, an untold story is made.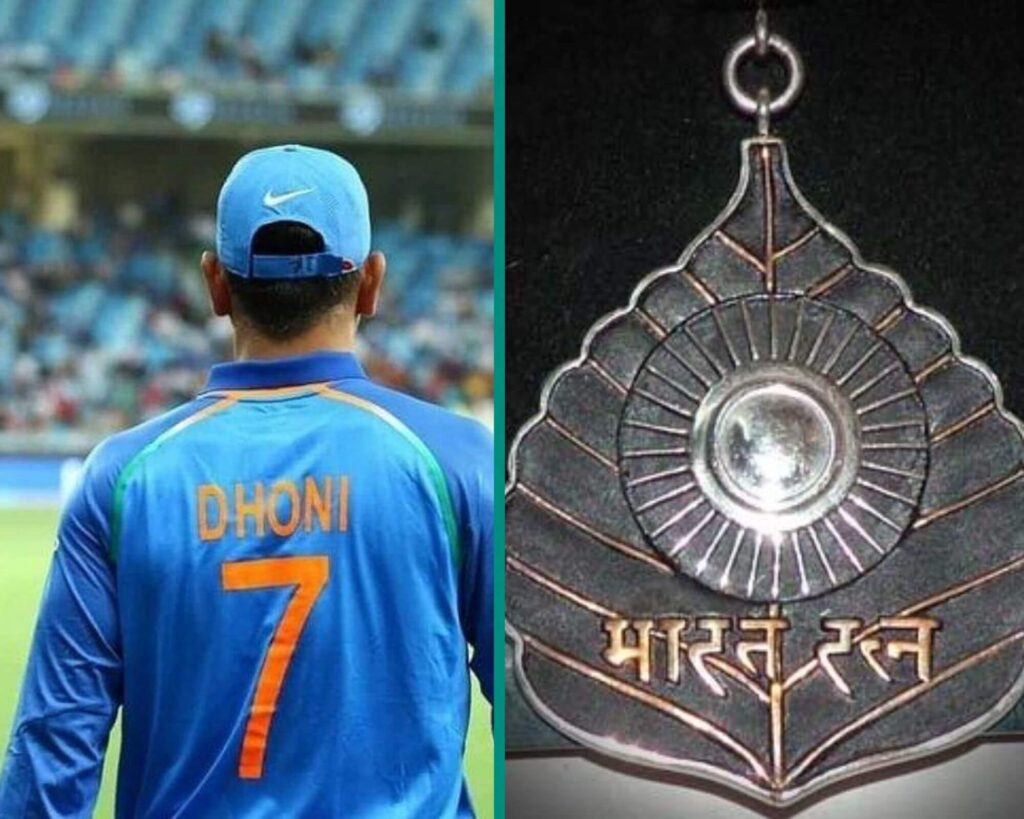 Bharat Ratna
Bharat Ratna is known for those who do something remarkable for his country and make his nation proud. It is always a proud moment for every individual who gains this award for his Country. Giving this award was decided in the year 1954. Even many patriots won this award like Dr. CV Raman (1954), Pdt. Jawaharlal Nehru (1955), Dr. Rajendra Prasad (1962), and so on.
But, people in India are discussing whether to give this "Patriotism Award" to MS DHONI or not? What you guys say??? Let us continue further to see why Bharat Ratna for MS Dhoni.
Why M.S. Dhoni Deserve Bharat Ratna
As you people know, he always won multiple ICC Trophies for India team and whenever there is any downfall in the Indian team, he was always there to support his team and even make himself responsible for any loss of the match.
And, if India wins any Match, he gives all the credit to his team members instead of taking credit on his own. No matter, he is the reason for winning that particular match.Now, everything is clear how much he did for his Nation as well as other people surrounded by him.
Even he still motivates his juniors and gave the future of Indian cricket in safer hands. If still, we are puzzling, whether to give him this award or not then we can't argue who deserves this BHARAT RATNA AWARD. MS Dhoni deserved a Bharat Ratna.
You can also know about Who is BINOD
See the list of who received Bharat Ratna