India Best Bollywood Patriotic Movies:
Independence day is near and we all are looking for patriotic Bollywood movies to watch and reinvigorate the feeling of patriotism. We grew up watching Bollywood emotional and romantic movies but my friend I must tell you that when it comes to patriotic movies Bollywood offers ice on the cake.
Bollywood has made some of the greatest patriotic movies of all time. These are movies that never fail to instill into us the feeling of nationalism and patriotism. So my dear movie lovers, here I am going to recommend to you the top twenty Bollywood patriotic movies which are based on real incidents and some are also fictional that too promote patriotism and excites us with goosebumps.
So here are some of the best Patriotic Bollywood movies:
Uri: The Surgical Strike
How is Josh?
High Sir!
This is the dialogue that has touched every lip and has entered into every Indian heart. But if you are still oblivious to it then as a true patriot I would say put your all work on hold and watch this movie first. This is not just a movie but a magical memory. And also one of the best patriotic bollywood movies Under the direction of Aditya Dhar this movie tells the story of Major Vihaan Singh Shergill of the Indian Army who spearheads a camouflage operation against barbaric militants who attacked a base in Uri, Kashmir, in 2016 and killed many innocent soldiers. Another important noticeable point is the flow of the story both from the perspective of carrying the theme of Patriotism and believable action sequences. It's a full-packed movie that in no way holds any water to disappoint you. It excites you, it incites you, it invites you, it strikes you!
Border
This is the first evergreen all-time favorite Patriotic Bollywood movie. This movie has a class. Based on the real-life incident of the longewala battle in 1971 between India and Pakistan, it depicts almost all aspects of a soldier's life. It beautifully shows the life of a soldier as a brother, as a son, as a father, and of course, as a lover who chose to live as well as die for his beloved nation leaving behind all his personal aspirations. The J.P. Dutta directorial touches the core of a soldier's life with a group of captivating casts which includes Sunny Deol, Sunil Shetty, Akshay Khanna, Jacky Shroff among others. The Songs of movies like Sandese aate hai( message comes) and others are still among the top patriotic songs. Watch it if you want to understand and experience the life of a soldier as a whole.
The Legend of Bhagat Singh
Everyone's childhood hero Bhagat Singh rules over the hearts of Indian youngsters. He was the first Indian freedom fighter who totally revolutionized the freedom struggle. This biopic chronicles the courageous and valorous acts of Bhagat Singh. The movie gracefully shows how he fought and died for the nation without giving a second thought just to make India a free Nation. And also the best patriotic bollywood movies done by Ajay Devgan.
Mangal Pandey: The Rising
The freedom struggle of 1857 is the first such struggle that affected the whole nation and the main hero Mangal Pandey is considered as the first freedom fighter who inspired the whole of India to fight the Britishers. The movie with Amir khan in the lead paints a picture of a normal soldier who ends up fighting and inspiring many forthcoming freedom fighters and also a patriotic bollywood movie.
Raazi
Raazi is among those rare patriotic bollywood movies where the protagonist is not a man but a woman. Yes! A young Indian woman(played by Alia) enters the enemy nation(Pakistan) as a spy and successfully executes her duty. She is inexperienced yet adamant, she is new in the world of proxy war yet so mature in her decision and action. She, in full swing, breaks the stereotypical belief about girls and shows that even a girl can do wonders on the battlefield if given a chance and training. She is a great example of women's empowerment and their role in the fight for the nation.
Netaji Subhash Chandra Bose: The Forgotten Hero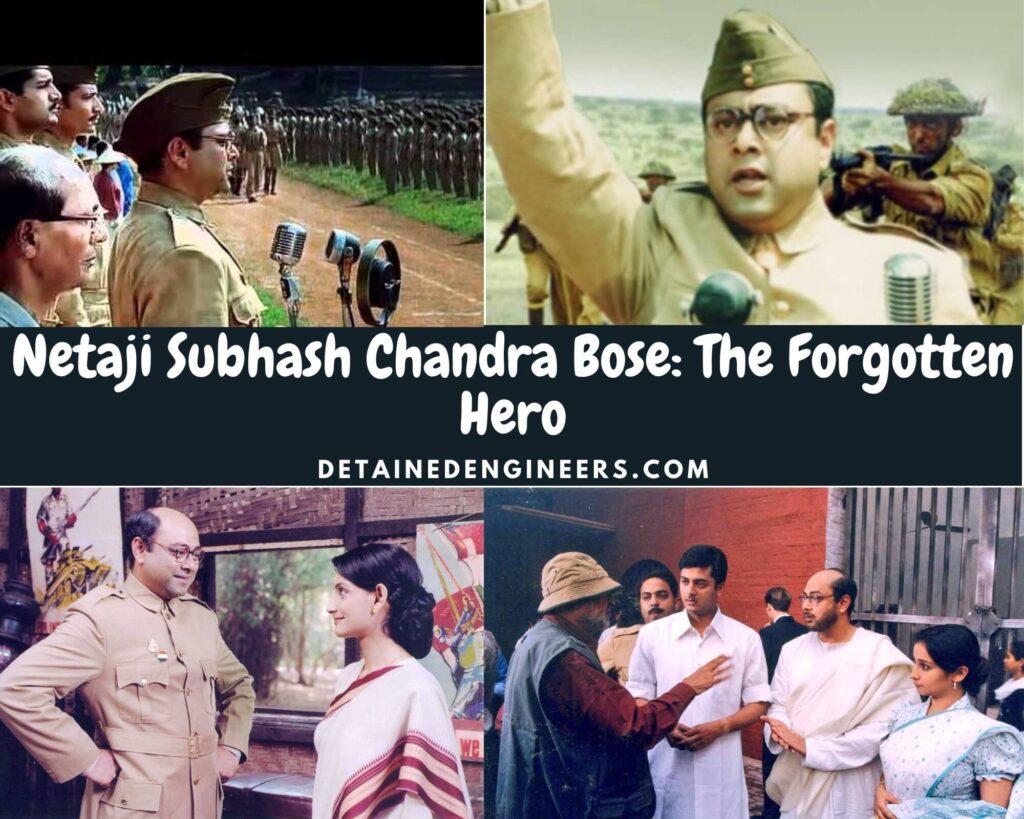 This is one more biographical war epic. The story deals with the last years of Subhas Chandra Bose's life. However, in flashback, it also tells the story of his early life and struggle. He is credited with the fact that he had created the first organized Indian Army. His way of fighting was totally different from those of so-called mainstream freedom fighters like Nehru and Gandhi. The movie also tries to unfold the story behind his mystical death. Acting and direction are fine, the storyline keeps up with the pace. It deserves a one-time watch. And also the great freedom fighter and good patriotic bollywood movies.
Swades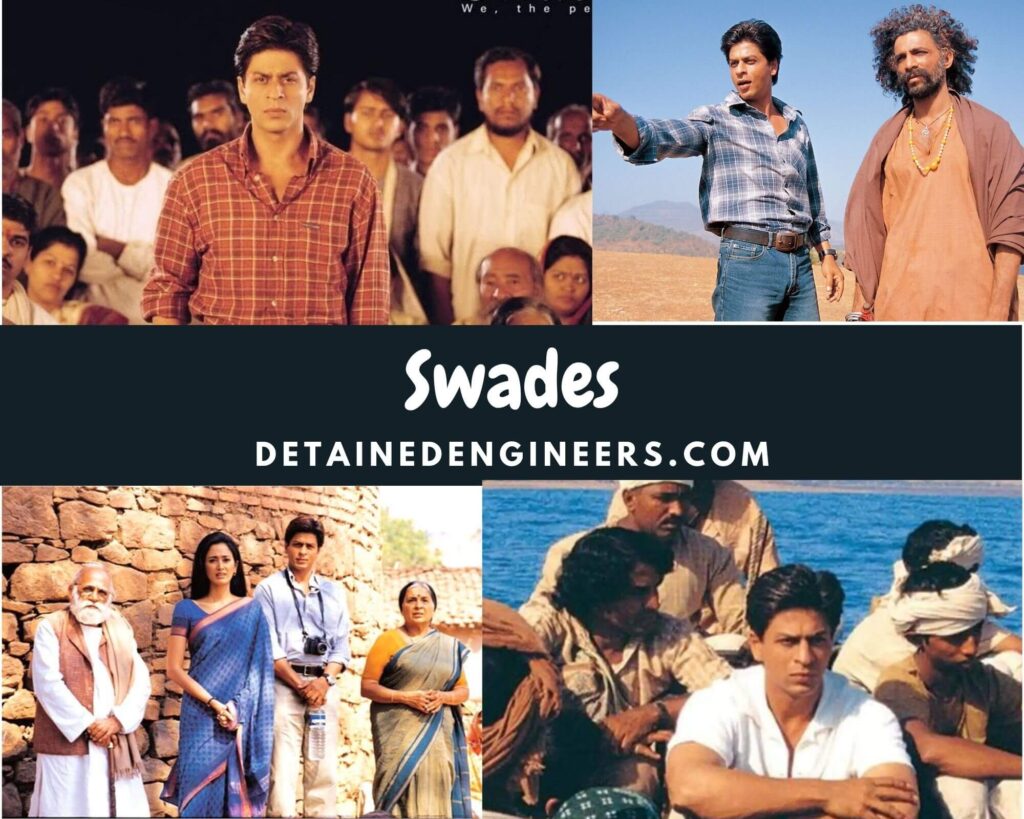 This movie starring Shahrukh Khan is a bit different from other patriotic bollywood movies because here the hero's fight is not against any outside enemies but against our own backwardness, poverty, and stereotypes. After working for years in NASA the hero came back to India with a dream of bringing change and prosperity to his birthplace. But guess what, this is not going to be easy even for a scientist. He too will have to fight and deal with a new problem at each stage of his struggle of improving education and bringing water to his village. This movie is promising for those who have ever dreamt of doing something for their nation, no matter small or big.
RAW: Romeo Akbar Walter
RAW is a full-packed action thriller based on the true story of an Indian spy and also one of the best movie of John Abraham, which is the best Patriotic bollywood movies. The background is the time before the Indo-Pak war of 1971. The main character is a banker who, for his capability and judicious nature, got recruited by Indian Intelligence for espionage in Pakistan.
Gradually he finds himself in a complex situation but his ability to leverage whatever is available helps him to come out after each conflict as a winner. Watching this movie is like riding a roller coaster. Each sequence is filled with curiosity and excitement. So hold your breath and get ready to ride the boat of patriotism.
Madras Cafe
On 15th May 1991, the youngest Indian Prime Minister was assassinated during a rally which left the whole country awestruck. Soon questions like by whom, how and why he was killed spread like clouds over the nation. But one more question that strike most was about the security system of India. It puts the whole defense system in question.
This movie also tries to gather all the possible events which lead to the killing of our PM and endeavors to understand why we failed in saving his life. The movie depicts the intricate relation between the Indian army, the Srilankan army, and the Tamil Tiger(LTTF). The movie direction is brilliantly executed and the simplicity of characters, especially John Abraham and Nargis Fakhri left an unforgettable mark on our memory of patriotic bollywood movies. This movie is not about winning and defeating enemies but going deep into the reasons why we failed as a nation and as a system.
Parmanu: The Story of Pokhran
One more John Abraham starar movie fills us with pride and happiness for our nation. This kind of movie does not celebrate winning over any enemy but our own achievement in science and that is also when the whole world, especially nations like America stands against us. This is the story of making India a Nuclear power. The lead character is assigned to test the nuclear weapons without getting into the eye of the USA. The flow is maintained throughout the movie and the direction is all good and also one of the best patriotic bollywood movies Some scenes are certain to give you goosebumps.
Rang De Basanti
The concept behind this movie is totally new but very promising. This covers the story of six Indian students and one British filmmaker who arrives in India to document the story of five Indian freedom fighters. As the story proceeds these students start to live like real fighters and till the climax they find a real problem to fight for the betterment of the nation.
The movie also creates a bridge between our forgotten freedom fighters and new-age young people and their thoughts, this movies show the patriotism of the actors and also the best patriotic bollywood movies. It shows that maybe nowadays young people are not in the business of making a nation but when they get to know the bad politician's actions they will turn into rebels in no time. And this is the must watch bollywood movies.
1971
Till now we have seen the story of fighting a war but have you ever thought about what happens to soldiers after the war. And what happens to them when they get imprisoned by enemies? This movie is your answer. This is a detailed account of the life of prisoners of war. Their attempt to escape and reach their home is not going to be easy. Some may lose their life, some may get caught, maybe a few or just one, or no one will make it home.
However whether one succeeds or fails is not the subject of this movie, this movie covers the thread of events that slowly unfold when they attempt to escape. The cast features all big package actors like Manoj Bajpayee, Piyush Mishra, and many others. One last disclaimer: if you are human, be ready to cry while watching. For your information, this movie also won the 55th National Film Award for best Hindi feature film. So you got one more reason to watch. And this is also one of the best patriotic Bollywood movies.
You Can Read more: Read More….