Popular stars From Ott Platforms in India
Famous stars from Ott platforms in India are, in which we live in an era where technological advances have made the unimaginable possible, especially in the media and broadcasting sector. Earlier, for two decades, TV was our only medium of entertainment. Today OTT platform content has made its place as a means of entertainment. The catalytic and get popularity from OTT platforms in India has resulted in many big players entering it.
In today's era, OTT platforms in India are in massive demand among the audience that many filmmakers and entertainment houses are regularly creating content exclusively for the audience. The OTT platform has brought a revolution in the entertainment world; you can also watch stars like Akshay Kumar and Salman Khan on these platforms.
The famous stars from OTT platforms became more prevalent in an era when theaters were closed due to the pandemic, resulting in many filmmakers releasing their films on these OTT platforms. Of course, big players entered it, but it has given success to many new rising stars, let us know who these new stars have made a splash on OTT platforms in India.
Here are the list of famous stars from Ott Platforms in India
Prateek Gandhi
Prateek Gandhi has gained popularity for his outstanding performance in Scam 1992(2020), the biggest scam of Harshad Mehta in 1992, and made a splash on the one of the most famous stars from OTT platforms Sony Liv.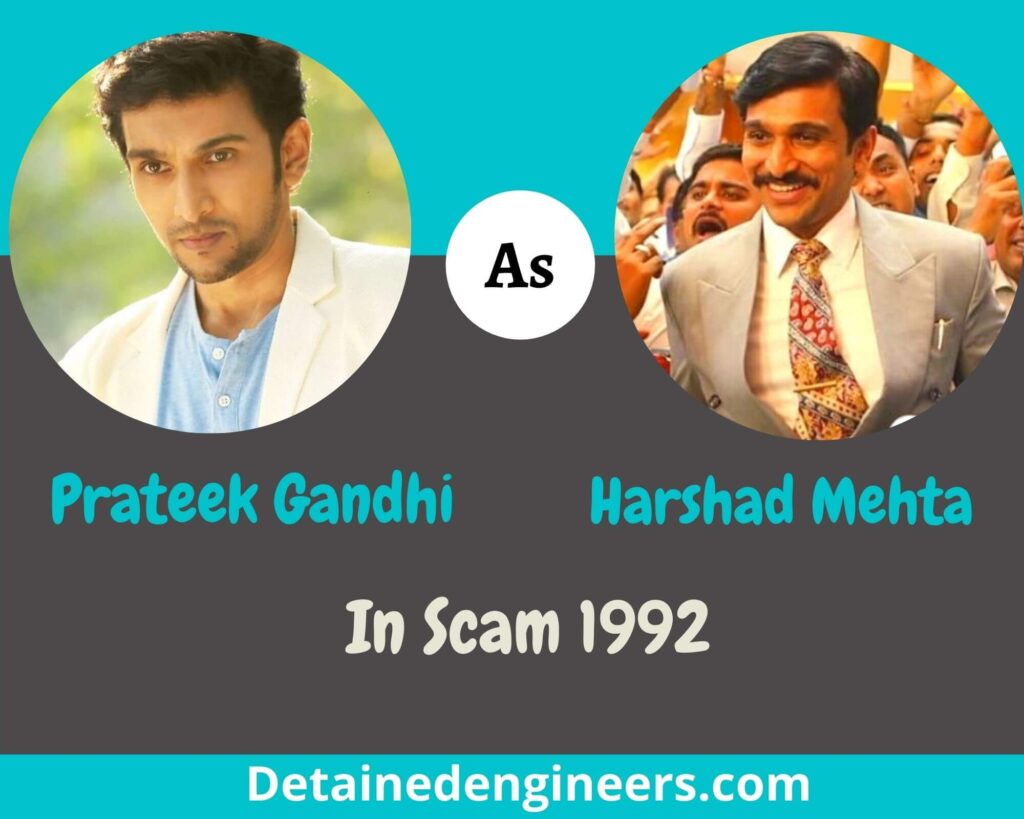 Prateek Gandhi was born in Surat to his teacher's parents; he was involved in theater arts while studying in Surat. He started his work as an engineer in a big company Reliance Industries, and used to go to the theater in the evening. Later he married from a television and theater actress Bhamini Ojha in 2009, from whom he was blessed with a child in 2014. He contributed many movies such as Bey Yaar (2014), Wrong Side Raju (2016), Scam 1992 (2020), which proved to be a blockbuster.
Isha Talwar
When it comes to the best web series in India, everybody misses Mirzapur that been a more craze among the audience. In Mirzapur 2, Isha Talwar was in the role of Munna Bhaiya's wife, and after this mind-blowing performance, she came into the limelight. Due to this, she got a new identity and became the most famous stars from OTT platforms.
Isha Talwar is a rising star in the entertainment world who worked in films like Article 15 (2019), Har Kisse: Kaamyaab (2018), and Bangalore Days (2014).
Jitendra Kumar
Jitendra Kumar played an important role in startup based web series TVF Pitchers that became a turning point for his career. It was a story of four friends who left their job for a startup. During their journey, they determine what they want in their life.
Jitendra Kumar is a rising Indian web series actor who made his acting debut attending the dramatics club on campus during his graduation. He got a chance to work as an actor in "The Viral Fever" by his friend, after which he has acted in many web series such as in "Kota Factory" by TVF, "The Bachelors: Season 2," and "Panchayat" by Amazon Prime, etc. And became the face of TVF and TSP, also a famous stars from ott platforms.
Kubra Sait
Kubra sait got more applauded by the audience for playing her incredible transgender role in the star cast-based series "Sacred Games."
Kubra Sait worked as an Account Manager at Microsoft during her career before venturing into the web series world. She is known for her work in popular stars from ott platforms and films such as Sacred Games (2018), Sultan (2016), and Gully Boy (2019).In 2009, Kubra created history by winning the title of 'Miss Personality at the Miss India Worldwide beauty pageant held in Durban.
Jaideep Ahlawat
Jaideep Ahlawat is a rising web series actor who got fame from Amazon's prime web series Paatal Lok for Hathi Ram Chaudhary role blockbuster.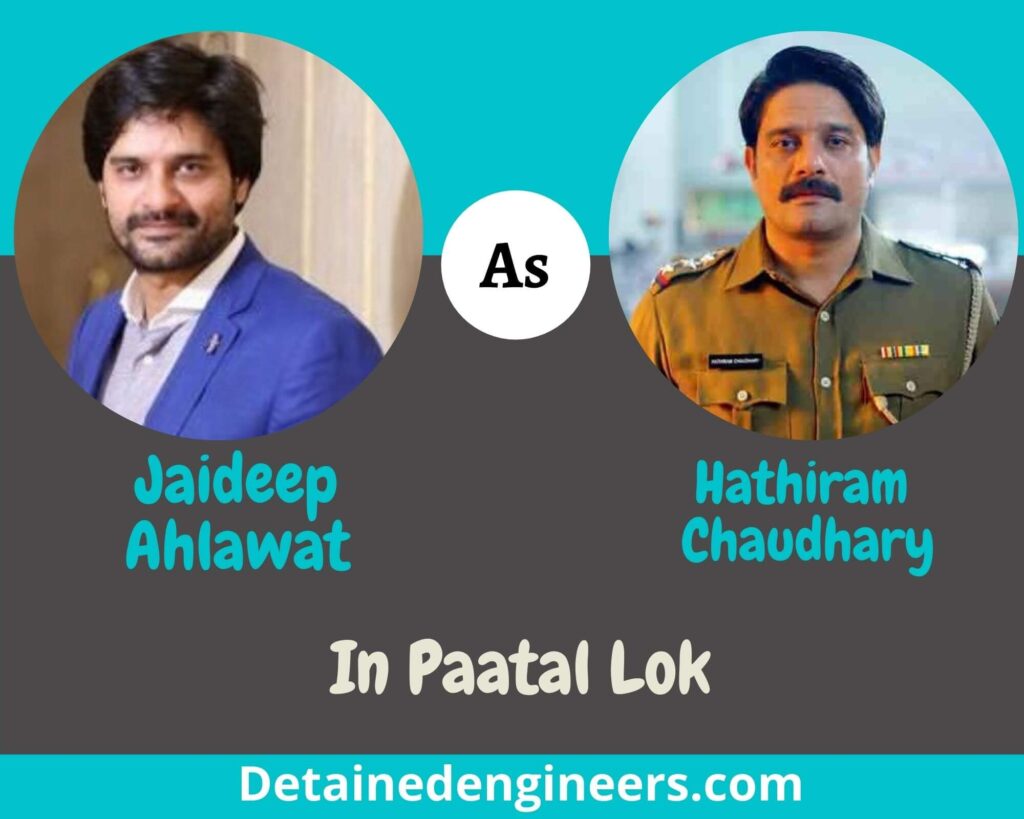 Jaideep Ahlawat started his career with Khatta Meetha (2010), but the Gang of Wasseypur (2012) proved to be the turning point. Apart from this, he is also known for working in popular films like Raazi (2018) and Raees (2017). In the year 2021, he is working in the "Ajeeb Daashtan" web series.
Amit Sial
Amit Sial is an actor has given a critically acclaimed performance in the "Amazon Originals" web series Inside Edge, portraying the role of Devendar Mishra in 2017.
Amit Sial Seeing Amitabh Bachchan on the silver screen for the first time, he dreamed of becoming a hero since childhood. His mother had a total contribution to his progress. Sial was recommended by Indian director Tanuja Chandra for an Indian-American film and was later cast. His achievements include films like Dibakar Banerjee's Love Sex Aur Dhoka aka LSD, Subhash Kapoor's Faas Gaye Re Obama, and John Owen's Peter Gaya Kaam Se. Apart from this; he worked in many web series like Insight Edge, Mirzapur, Rangbaaz Phirse, Jamtara, A Simple Murder, etc. He is an emerging web series actor in the current scenario. He got fame among the audience by Mirzapur, Bandako, and Katmandu Connection, etc.
Abhishek Banerjee
Abhishek Banerjee played the role of dreaded serial killer Vishal Tyagi or Hathoda Tyagi in Amazon's prime web series Paatal Lok.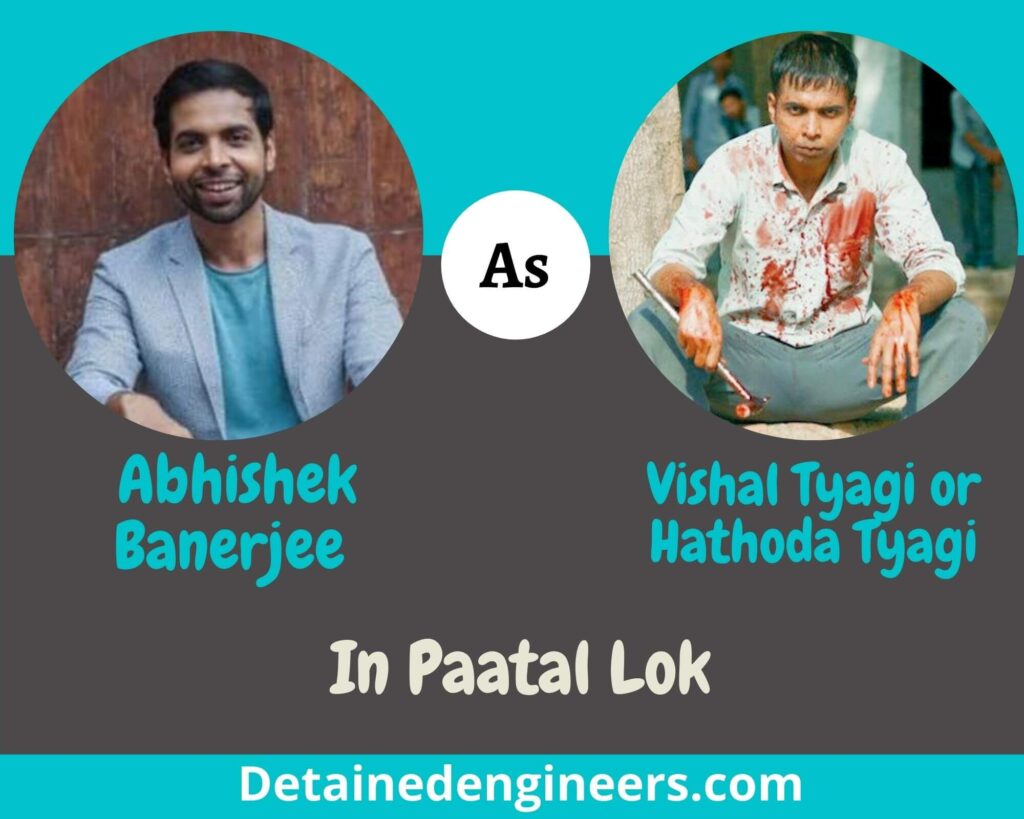 Abhishek Banerjee started his career with Delhi Theater, and his appearance was recorded in Rang De Basanti. He also worked in web series like Mirzapur in 2018 and Typewriter in 2019. You can watch his various web series on and became the Famous stars from the OTT platforms in India.
Swetha Tripathi
Nowadays, there has been a tremendous jump in the most extensive fan following of the web series Mirzapur. So far, two seasons of this web series have been released, which proved to be a super hit, and the fans have given a lot of love to its actors. Viewers are waiting for the third season of Mirzapur. Meanwhile, Shweta Tripathi, who plays Golu in Mirzapur, has increased Mirzapur's excitement.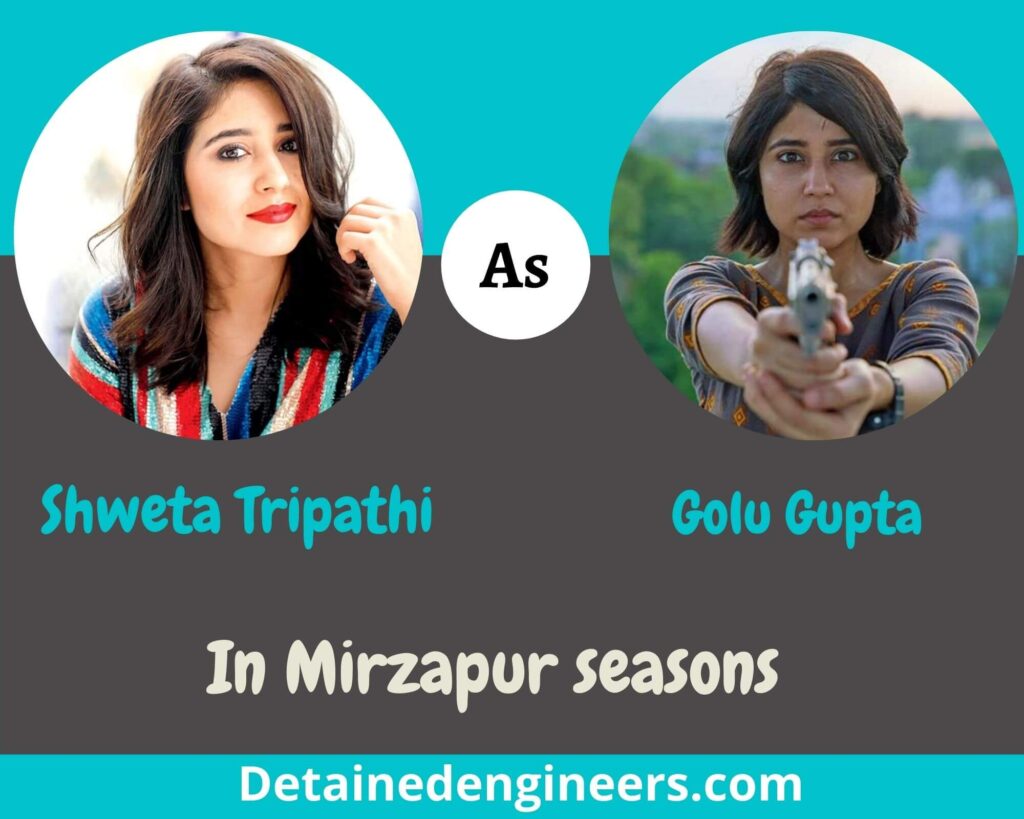 Masaan was a one of her best movies with Vicky Kaushal, and Swetha Tripathi played a lead role in this movie. She also played a lead role in Haraamkhor (2015) and Gone Game (2020).
Shivankit Singh Parihar
Shivankit Singh Parihar is a popular web series actor known for "The screen Pati" web series and TVF web series. He's most famous for his role in 'TSP- Ravish ki Report' as Raja Rabish Kumar.
Shivankit have also doing his brilliant work in Cubicles, and Angry Indian also played a role in various web series such Aprirants, Happily Ever After, Gullak, Kota Factory, Tathaastu, Zeroes, Bonnet pe Charcha, TVF Bachelors, etc.
Vikrant Massey
Vikrant Massey was the main character in the popular web series "Mirzapur," who played a Bablu Pandit role. You will see him in many upcoming web series also.
He played many brilliant roles in web series like Criminal Justice, and also, worked in many TV series like Balika Badhu, Baba also war dhundho and then moved into Bollywood industry and got a big role with Popular Deepika Padukone in Chappak as the role of her husband as Amol Dwivedi.