The Traditional Market in India provides more than just things to buy
In the era of online shopping, malls, and supermarkets, the culture of the traditional market in India makes it easier to survive. This being a land of various cultures and ethnicity, can always impress you with its rich heritage through the wide array of traditional markets it hosts. It is not a simple street market, but one that is defined as the traditional market of that place. These markets have been an important part of Indian culture, trade, and social life for centuries, through the Mughal and British eras.
Here are some of the famous Unique and traditional market in India
Ima Keithel, Imphal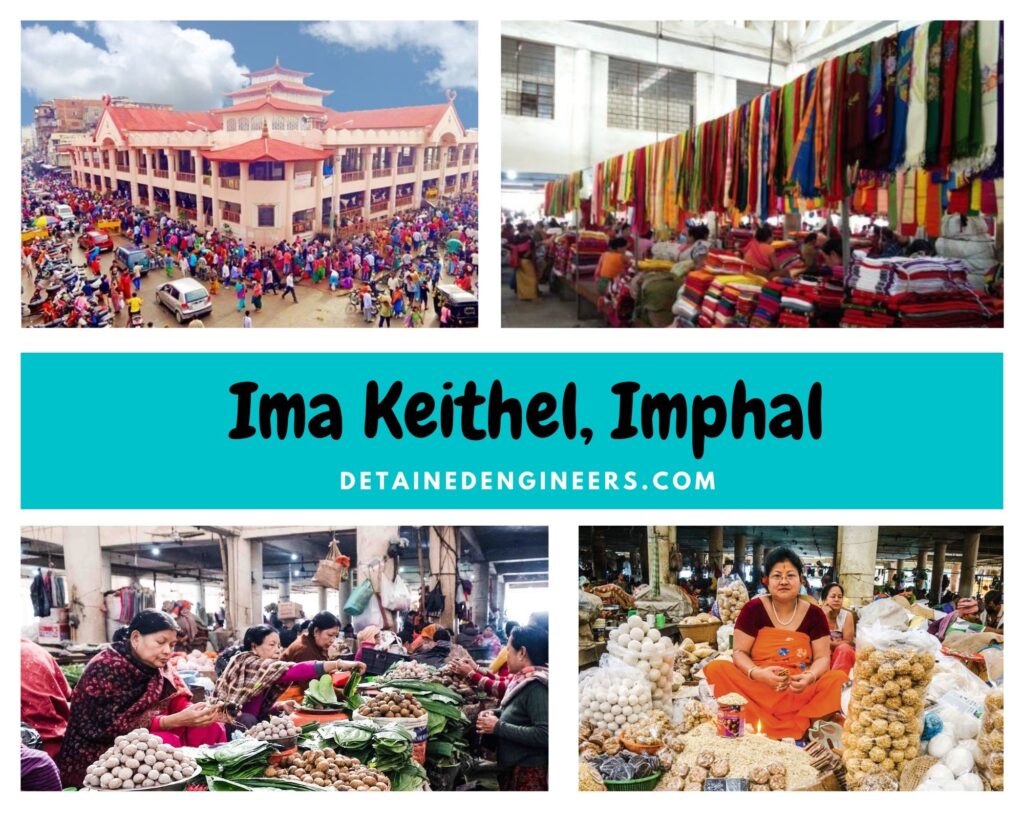 It is located in the heart of Imphal, the Ima Keithel, well-known as the 'Mother's Market' or 'Women's Market' in Asia. Each day, as many as 5,000 women traders sit in a row and sell several goods, ranging from local produce, groceries, and authentic food products to handicrafts, bamboo products, clothes, utensils, and everything in between. The main point is that only married women are allowed to run the stalls in this Market of Matriarchs, and this trend is passed on from one generation to another.
Johari Bazaar, Jaipur
Johari Bazaar is one of the ancient markets in Jaipur composed of hundreds of ancestral shops specializing in Rajasthan jewellery. Not only get traditional jewellery like Meenakari, Kundan, Thewa, and Polki here but intricate works of precious and semi-precious stones as well. The list of jewelry doesn't end as the market also has textile shops. From leheriya and bandhej sarees, suits to block printed bed sheets, and Jaipuri rajais, you will get it all here.
Chor Bazaar, Mumbai
This is well known as the market of thieves, it is one of the largest and famous flea markets in the country. The name of this market due to the mispronunciation of 'Shor Bazaar' as 'Chor Bazaar' by British colonists. This bazaar is packed with stalls that sell handicrafts, second-hand goods, antique and vintage items. Old handicrafts, bronze statues of god, vintage gramophones, Goddesses, bronze bells, Bollywood posters, colonial-era lamps, antique Smiths clocks, vintage cameras, power tools, authentic Victorian furniture, and trinkets of various types.
Kannauj Market, Uttar Pradesh
Kannauj Market is well known as the perfume capital of India and an ancient city set on the banks of the River Ganges. The Bazaar is located in the Kannauj district and is said to be one of the early and Traditional market in India that deals in everything scented, from essential oils to traditional Indian perfumes. There are 650 cents on offer, prepared using ancient techniques, i.e. perfume of wet earth is distilled into small glass vials.
Laad Bazaar, Hyderabad
Laad Bazaar is situated near the historic Charminar, so while they are separate spots in and of themselves, you have to visit both. The Bazaar has been in operation since the Qutb Shahi and the Nizams period and is known for its kind of bangles on offer, especially Hyderabadi stone-studded and glass bangles. You will also get valuable stones, silverware, saris, pearl jewelry, hand-woven materials, naturally scented perfumes, and wedding-related stuff.
New Market, Kolkata
It is situated on Lindsay Street, the New Market is a sprawling market that has been in existence since the British Raj. There are various stalls and stores line the streets, trading everything from clothing, food items, spices, exotic flowers, accessories to electronics, utensils, brassware, leather bags, poultry, and much more. It is a treasure chest of items; rifle through to get some real gems. Do not settle for a price for anything, negotiate is vital while shopping in the New Market.
Dadar Flower Market, Mumbai
It is one of the city's biggest and oldest flower markets also called the 'Phool Gully', it is a wholesale market and traditional market in India with row after row of stalls and wooden planks make up to sell flowers, both ordinary and rare species. You will find roses, marigolds, lotuses, gerbera, chrysanthemums, lilies, and many more. Native come here to buy fresh flowers and tourists wander through the stalls, taking photographs of the brightly colored displays. The Dadar flower market to grab under the Dadar station flyover.
Chandni Chowk, Delhi
It is one of the largest wholesale and Traditional market in India where you can find everything. It is very popular for its cloth market, Gold Jewellery & Dariba – Silver market, and for its remarkable street food like jalebi wala, Paranthe Wali Gali, and many other places. This market has existed since the 17th century. It is in old Delhi which you will most probably visit. Because it's huge and highly overcrowded.
Floating Vegetable Market, Srinagar
Sit on the attractive Dal Lake, the Floating Vegetable Market in Srinagar is one-of-its-kind and certainly one of the most tourist-centric markets in India. The floating vegetable sellers on their traditional Kashmiri boats collect on the lake to sell fresh produce, fruits, vegetables, wood carvings, high-quality saffron, and other local items that appeal to tourists. A crowd of tourists comes here to enjoy the scenic setting, experience the hustle and bustle of the market, and click some Instagram-worthy shots.
Mahidharpura Diamond Market Street, Surat
One of the most popular and oldest diamond markets in the city, where both travelers and locals come to haggle over precious stones. Well-known as the Antwerp of the East, this market is a concentration of a plethora of shops selling, polishing, and examining the diamonds. When you enter the market, the first sight you will encounter is of a group of people standing on the road with diamonds in their hands as if they are holding common stones.
Know more About Best Top 10 Places to Visit In The World
All of the lively, unique and traditional market in India of our rich cultural heritage. Aside from the wonderful things on sale, they are also the best place to explore how our culture has evolved over the years while retaining its charm and allure. Every market or bazaar has its own story to tell making them must-visit destinations when you're visiting any city in India.