MDH – 'Mahashay' Dharampal Gulati : From fifth-grade school dropout to highest-paid CEO in India
In this we are going to know the MDH owner Biography where we know how the MDH King of Spices Born.
MDH owner asked by Interviewer: How was the business in Rawalpindi, Pakistan that you have to leave and come to India?
Mahashay Ji: It was all curfew, girls were bought as they were livestock. Trains were full of human carcass and what not. My father had had a godown where worked Mohammad Ali uncle, he asked my dad, "What if I take all the money from the Godown?" My father instantly picked up all our belongings and children and boarded the train to Amritsar. We came safely from the morning train; evening train was filled with Dead Bodies.
An Indian Business who we all knew as the "MDH King of Spices". Mahashay Dharampal Gulati was an Indian Businessman famous for the spices producing firm MDH. So here is the MDH owner Biography So that everyone can know about his S
From here you can read the MDH Owner Biography:
Early Life – Pakistan to India
Mahashay Dharampal Gulati (MDH owner) was born to Mahashay Chunni Lal Gulati and Mata Chanan Devi in 27th March 1923 in Sialkot located in current-day Pakistan. Parents were religiously followers of Arya Samaj. Dharampal Gulati has 7 siblings, 2 brother and 5 sisters. He was married in 1941 to Leelawanti and had 2 sons and 6 daughters. One of his sons, Sanjeev Gulati died in 1992.
Childhood
Dharampal Ji was not very well with studies, even though his father wanted him to read a lot, Dharampal's mind was in not into studies. His father understood this, as the son passed 4th grade and during the 5th grade, he dropped out of studies in 1933. His father was sad but realized the importance of him being in business more and decided to teach him to stand on his feet. Little did he know the boy will one day become the King of Spices in India and get the most prestigious Civilian Award "Padma Bhushan" in India. He became the highest earner in FMCG section in India.
The Struggle
As his father got him to learn business, he sent him to learn Woodworks to his relative's house. Half-year past and Dharampal came back to his place leaving the job. From the soap business to rice factory, he tried every business but could not find his way. Parents got him married to make him responsible enough to understand the needs of Money and wage. But his father also kept him at the spices shop with him to keep his child close.
After coming to India, he was staying in a Refugee camp but to find a job and earn for his family, he came to Delhi with his Brother-in-Law. In MDH Owner Biography there is mentioned that how he had to face lots of struggle to earn his daily wage. He tried various works, including selling of Mehendi (Henna) Pouches, pulling a Tonga (Tanga) for 2 Paise per ride.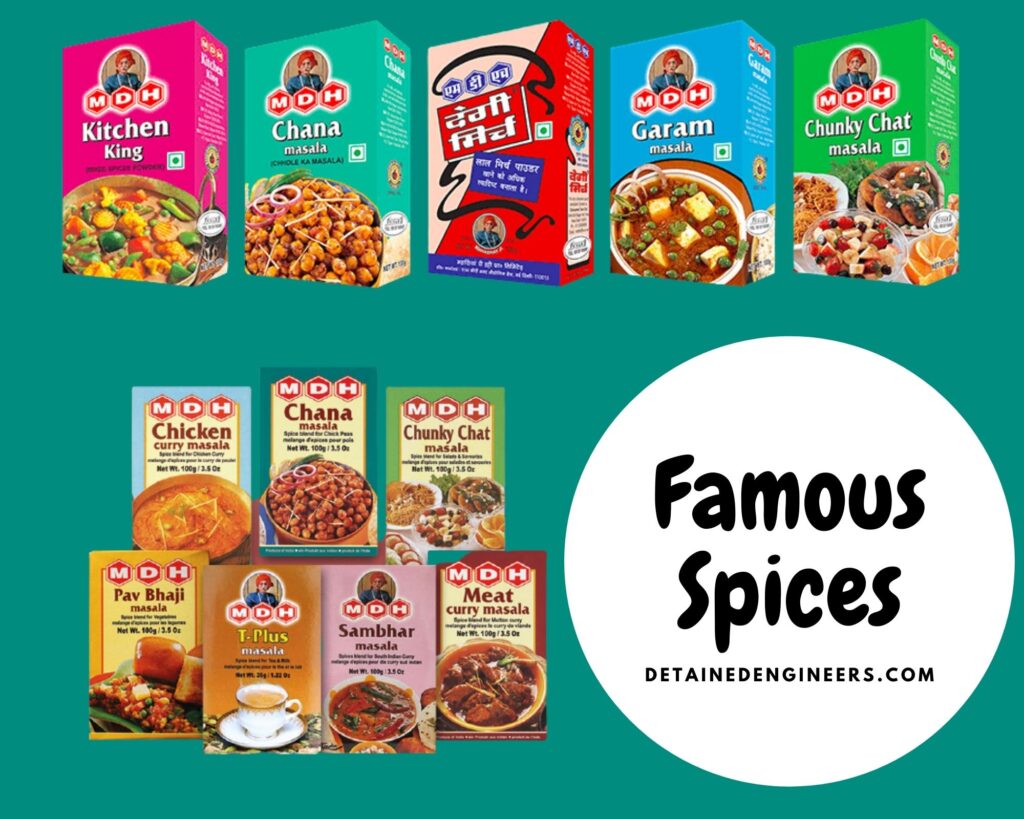 The Beginning of MDH
But as the work progressed in Sialkot, similar happened with Tonga business in Delhi and it was again a failure. Months passed and the money earned by selling Tonga was depleting fast, he needed to start to earn through other ways. Then came the realization form the past, the Spices Business in Pakistan.
His father used a tagline, "Deggi Mirch Wale" which was popular in Sialkot, Dharampal started his roadside business of Spices in Ajmal khan road in Delhi in 1948. It soon became popular in Delhi, even though the shop was Mahashiaan di Hatti, the spices became popular as, "Pal di Mirchi", "Pal di Dhani" (Pal's Chilli and Pal's Corriander).
They were the first to pack and sell the spices in India. In the initial stages, people couldn't understand the packed spices formula but it soon took a hike as Mahashay ran advertisements in News Papers named Pratap (Urdu News Paper). We see so many start-up ideas in the current generations, but this was way before Apple and Tesla which took innovative thinking to spread the business.
Proceeding Stages of Life
The business grew and needed a bigger place, so he shifted to Chandni Chowk and rented another shop. In MDH Owner Biography there is written that he opened a new store named Roopak Stores in 1954. He later passed it to his younger brother and in 1959, bought a Spices manufacturing unit in Kirti Nagar, Delhi. As the production increased, more branches of MDH started in Delhi and later expanded to India. Now India, London and Dubai itself, MDH has more than 20 factories and exporting spices in more than 100 countries across the globe.
The turnover of the company can be calculated as MDH Deggi Mirch, Chaat Masala and Chhole Masala sells more than 1 Crore (10 Million) packet per month. In India, out of 16,000 Crore of spices business, MDH is the largest producer among the country.
in MDH owner Biography, Mahashay Dharampal Gulati became the oldest brand ambassador of any company around the country. He also holds the record of being a brand ambassador for advertising for any company for the longest period. He was in the top 10 list of highest-paid CEO in India.
Heart of Gold
Mahashay was also involved in Charity, he opened a Hospital named after his mother Mata Chanan Devi in Delhi. Other than this, he was also involved in charity through Mahashay Chunnilal Charitable trust and some local NGOs to support many lives during his lifetime. He donated 90% of his total salary. The trust also runs a mobile hospital which runs within the slum areas to cure the poor. The trust also operated 4 schools in Delhi.
The Demise of Legend
On 2nd December 2020, he was bedridden for discomfort in breathing and on 3rd Dec 2020, his soul left the body in Mata Chanan Devi Hospital, Delhi. Dharampal Ji was very active in the official works till the time he was not bedridden and the staff always mattered his words. He used to work on Sundays as well and was the owner of 80% of the MDH Company's shares.
"Keeping the product affordable and giving a quality product to the world keeps me running" – Mahashay Dharampal Gulati.
Read more about the biggest scam in the history of India: read more..